Lodging Experience Highway 140
Overview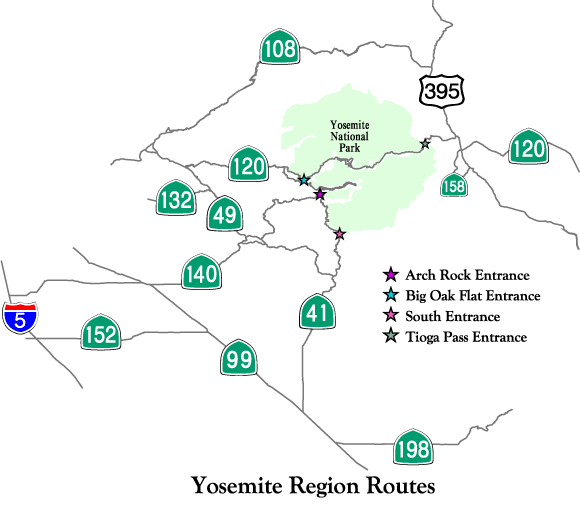 California Highway 140 runs from El Portal, just outside Yosemite National Park to Mariposa at Mariposa at junction of route 140 and 49. There are plenty of things to do along the way.
Driving Directions
Highway 140 California begins in El Portal, just outside Yosemite. Follow this scenic route through several historic towns until you reach Mariposa, California.
Time/Distance
The trip along Highway 140 (CA) from El Portal to Mariposa takes approximately 37 minutes.
Highlights
Highway 140 offers something for everyone in the family.
Merced, Mariposa, Midpines and El Portal
El Portal CA 95318
Cedar Lodge
9966 Highway 140 · (888) 742-4371 · Map · Street View · Reviews · Website · $189 - $449*
Indian Flat RV Park
9988 Highway 140 · (209) 379-2339 · Map · Street View · Reviews · Website · $20 - $290
Yosemite Blue Butterfly Inn
11132 Highway 140 · (209) 379-2100 · Map · Reviews · Website · $220 - $350
Yosemite View Lodge
11136 Highway 140 · (888) 742-4371 · Map · Street View · Reviews · Website · $110 - $499*
Midpines CA 95345
888.303.6993 / 209.966.5253
209.966.2468 / fax 209.966.2468
Ponderosa Guest House
[B&B] 209.966.5772 / 800.624.4858
866.826.7108 / 209.966.6666 / fax 209.966.6667
209.742.7562
209.966.6444 / 877.384.2900
Hotels in mariposa ca
Information: Mariposa County Visitors Bureau
P.O. Box 425, 5158 Highway 140, Mariposa CA 95338
866.425.3366 / 209.966.3685 / fax 209.966.6168
Information: Yosemite - Mariposa Bed & Breakfast Association
Indian Peak Ranch
3276 Indian Peak Road · (209) 966-5259 · Map · Reviews · Website · $305
Mariposa Hotel Inn
5029 Highway 140 · (888) 244-9905 · Map · Street View · Reviews · Website · $149 - $169
Mariposa Lodge / America's Best Value Inn
5052 Highway 140 · (800) 966-8819 · Map · Street View · Reviews · Website · $90 - $200*
Miner's Inn
5181 Highway 49 North · (888) 646-2244 · Map · Street View · Reviews · Website · $100 - $240*
Mother Lode Lodge
5051 Highway 140 · (800) 398-9770 · Map · Street View · Reviews · Website · $49 - $298
Quality Inn
4994 Bullion St. · (209) 966-4344 · Map · Street View · Reviews · Website · $77 - $314*
Yosemite Way Station Best Western
4999 Highway 140 · (888) 742-4371 · Map · Street View · Reviews · Website · $162 - $289*
888.315.2378 / 209.966.3607 / fax 209.742.7038
209.966.4344 / fax 209.966.4655
[B&B] 209.742.6161
209.966.3737 / 888.477.5089
Holiday Inn Express
800.966.9746 / 209.966.4288 / fax 209.966.4788
209.966.5259
Lion's Den Guest Ranch
[B&B] 209.966.5254
[B&B] 800.889.5444 / 209.742.6204 / fax 209.742.6227
209.966.4676 / 800.317.3244 / fax 209.742.5963
209.966.3843 / 800.853.2037
 888.646.2244 / 209.742.7777 / fax 209.966.2343
800.398.9770 / 209.966.2521 / fax 209.966.5021
209.742.7127 / 800.664.7127 / fax 209.742.7127
209.966.5793 / 800.627.8439 / fax 209.742.5669
Rockwood Gardens Bed and Breakfast Inn
209.742.6817 / 800.859.8862 / fax 209.742.7400
Shiloh [B&B]
209.742.7200
209.966.5793
209.966.4288 / fax 209.966.4788
209.966.5253